ISO 9001:2000 Certification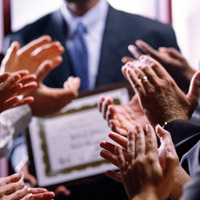 Chemical Construction International (P) Limited (CCI) has been awarded the prestigious ISO 9001:2000 Certification.This certification is one part of the full assurance that we provide to our customers that we meet internationally recognized standards for integrity and competence, further enabling new customers to deal with us with confidence and trust.
The Transpacific Certification Committee audit certifies that CCI conforms to the Quality Management Standard in the Design, Engineering, Supply and Turnkey execution of projects worldwide for Vegetable Oils & Fats, Oleo-Chemicals & Oleo-Resins, Bio-Diesel, Fatty Acid Technology, Palm Oil Mills, Phytochemicals, By-product Recovery and Spice & Herbal Extraction.
CCI's internal procedures continually monitor all key processes within our business to ensure that we are able to provide effective service to our customers.
We facilitate this continual improvement by regularly reviewing the quality of work that we provide, by flexibly adapting to new circumstances and by implementing system-wide corrective action where required immediately.